Turn Out March 4 for Hayward Council Hearing!

With less than 48 hours' notice, 595 members, families and friends turned out to a Hayward City Planning Commission on January 30 to speak in favor of the Integral Cities residential Project. The planning commission approved the development by a 6-1 vote.
Members are now asked to turn out on Tuesday, March 4, 2014, to help get this project approved at the Hayward City Council meeting:
5:00 pm gathering, Integral Communities, 982 B Street (Parking available in rear of building; enter off of Mission Boulevard). Afterwards, we will all walk up the street to City Hall.
6:30 pm Depart for City Council meeting, City Hall, 777 B Street
Or just gather at 6:30 pm at City Hall, second floor, outside of the meeting chambers.
RSVP to David Nelson: (925) 383-4917 or dnelson@ibew595.org

Order your tax-deductible pavers for the South Walkway and leave a Lasting Legacy!
Click on the link below:
---

Oakland Housing Authority is accepting applications for one (1) California State Certified electrician. This Public sector position thought the Alameda County Building and Construction Trade Council will be employed directly by the Oakland Housing Authority. Wages and Benefits are determined by the Memorandum of Understanding between the Oakland Housing Authority and the Alameda County Building Trade and Construction Trade Council, not the IBEW 595 inside agreement.
Contacting the Human Resources Department
Telephone: (510) 874-1575
TDD: (510) 832-7331
1619 Harrison St. Oakland, CA. 94612
---
EWMC Northern CA. Chapter Community Projects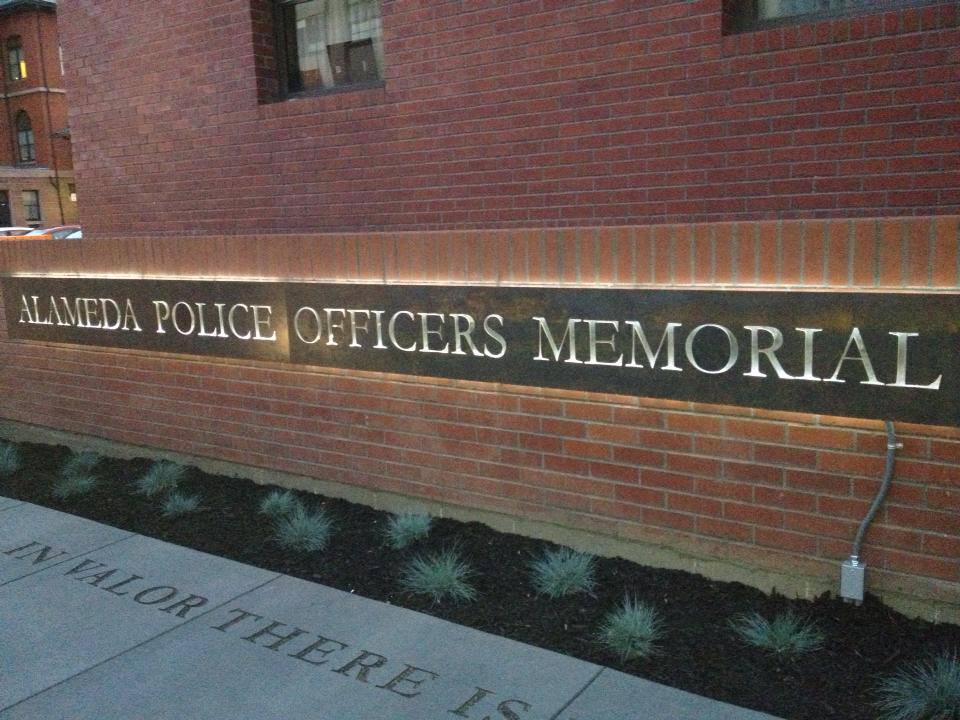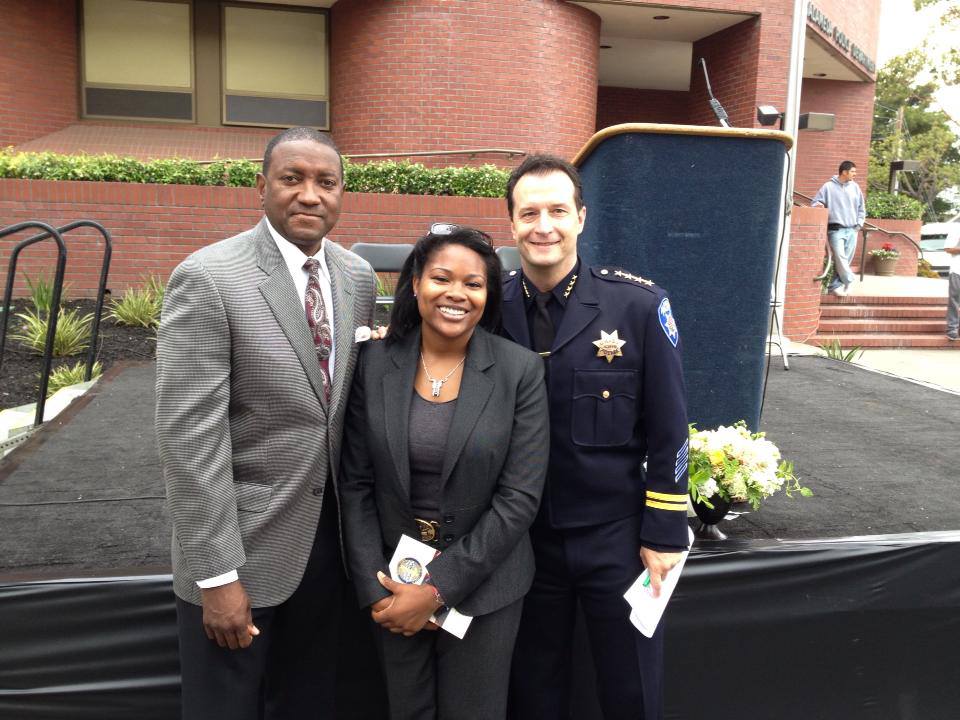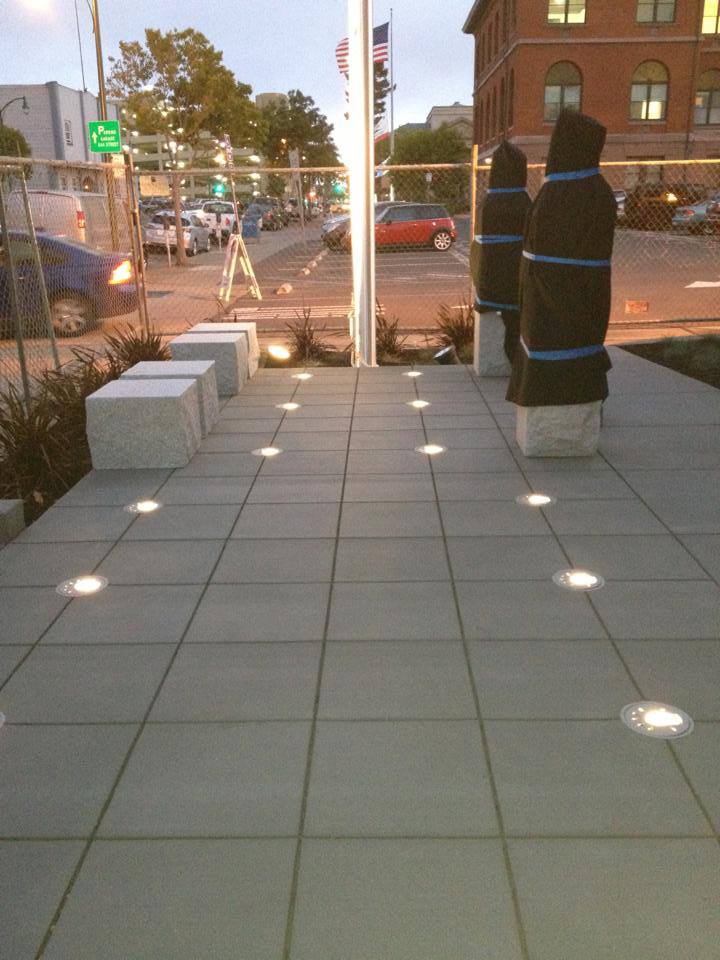 IBEW LU 595 along with Electrical Workers Minority Caucus Northern California Chapter, provided skilled Labor to helped erect the Alameda Police Departments' Fallen Officer Memorial. This was done to honor two officers who died in the line of duty. Deward Burton Gresham in 1942 and Robert James Davey, Jr in 1983.

This gave all involved an opportunity to give back and let the public at large know who we are and what we do as Trade Unionists, giving back to the community. We know that through helping others, we help ourselves.

The project consisted of low voltage, recessed, concrete encased lighting to illuminate two busts of the slain officers. We also provided lighting for a new flag pole, a backlit sign and lighting for an angel sculpture. The memorial is particularily stunning at night.

Special Thanks to John Agnitsch, Earl Hampton, Gustavo Vega, Jason Bates, Rachel Bryan, Louisa Sanders, Eddie Hanson, Randy Williamson of LU 617 and Ron Lewis of LU 6.
If you would like to join our chapter and volunteer on community projects-
Contact Rachel Bryan at 925 556 0595
---