Special Call Meeting
To All 595 Members Working Under the
Calaveras and San Joaquin Counties
Inside Construction Agreement
Monday, May 5, 2014 at 6:00 PM at the Stockton JATC
1531 El Pinal Dr. in Stockton

Dear Brothers and Sisters,

This Special Call meeting will be held to allocate $0.75 in new monies due June 1, 2014. A report is being mailed to you from Health and Welfare consultant Jim Rhein, which recommends $.025 for the Health and Welfare Fund. The remaining monies are recommended towards wages.
Please attend this important meeting.
Sincerely,
Victor Uno
Business Manager- Financial Secretary

---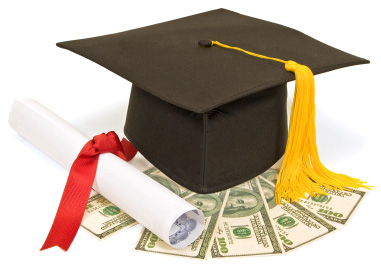 East Bay Community Foundation Thomas J. Sweeney Scholarship Fund. Spring 2014 Application Announcement.
The EBCF-Thomas J. Sweeney Scholarship Fund was established to honor the memory and contributions of a great labor leader of the IBEW Local 595. Tom Sweeney was the Business Manager/Financial Secretary of Local 595 for 28 years, and under his leadership Local 595 established pension programs and health and welfare benefit programs that are the model for many Labor Unions today. Tom's lifelong work for the IBEW and Local 595 left a legacy of accomplishment that is deeply appreciated by all who knew him.
For 2014, there will be 20 grants awarded to successful applicants. Ten of these grants for $2,000.00 will be for graduating high school students who have been accepted at a college or university. An additional ten grants for $1,000.00 will be for students currently enrolled in a secondary educational institution, including a California state-approved apprenticeship program.
Click here for information and application
---
Rebuilding Community Together With Pride!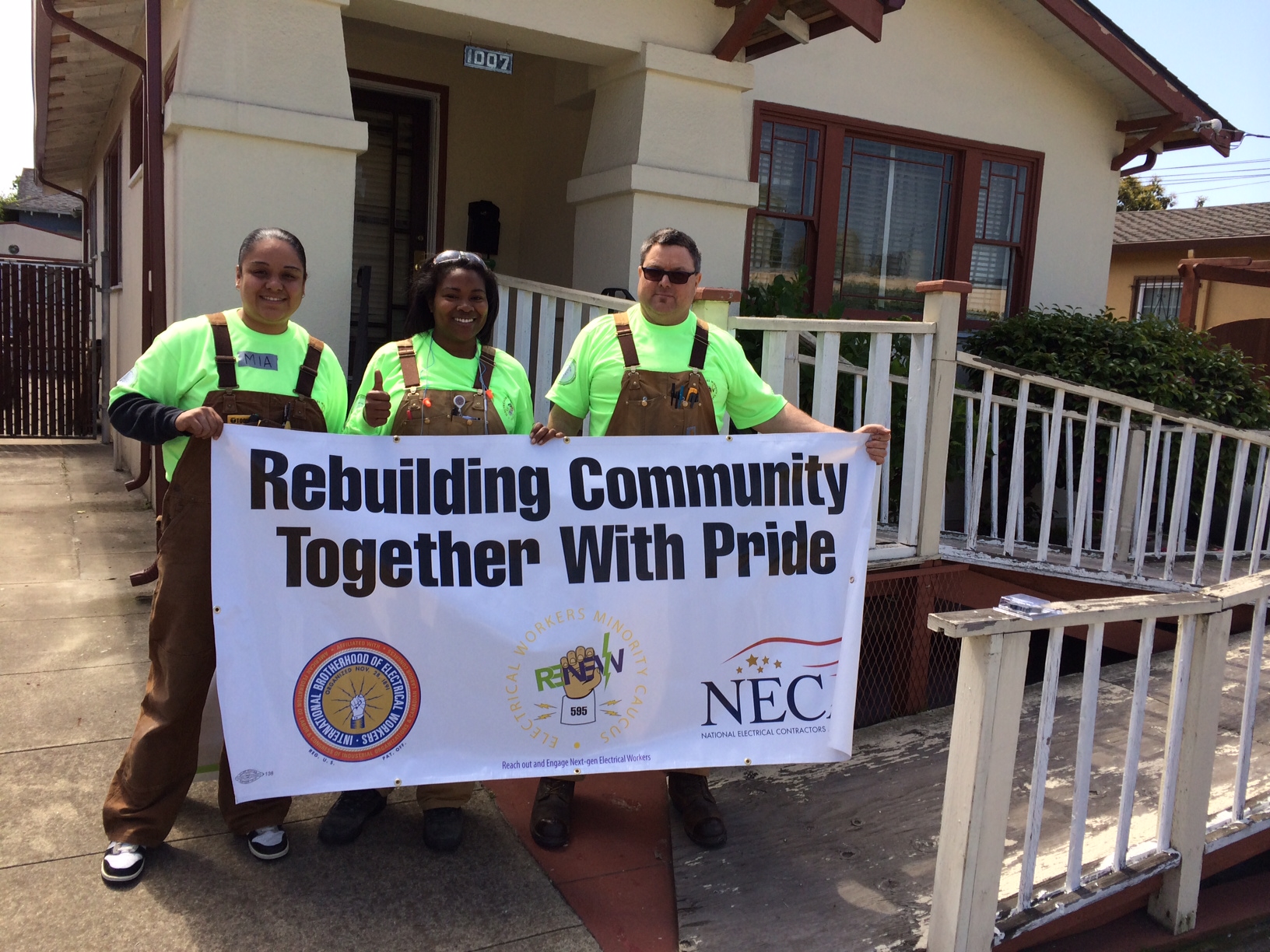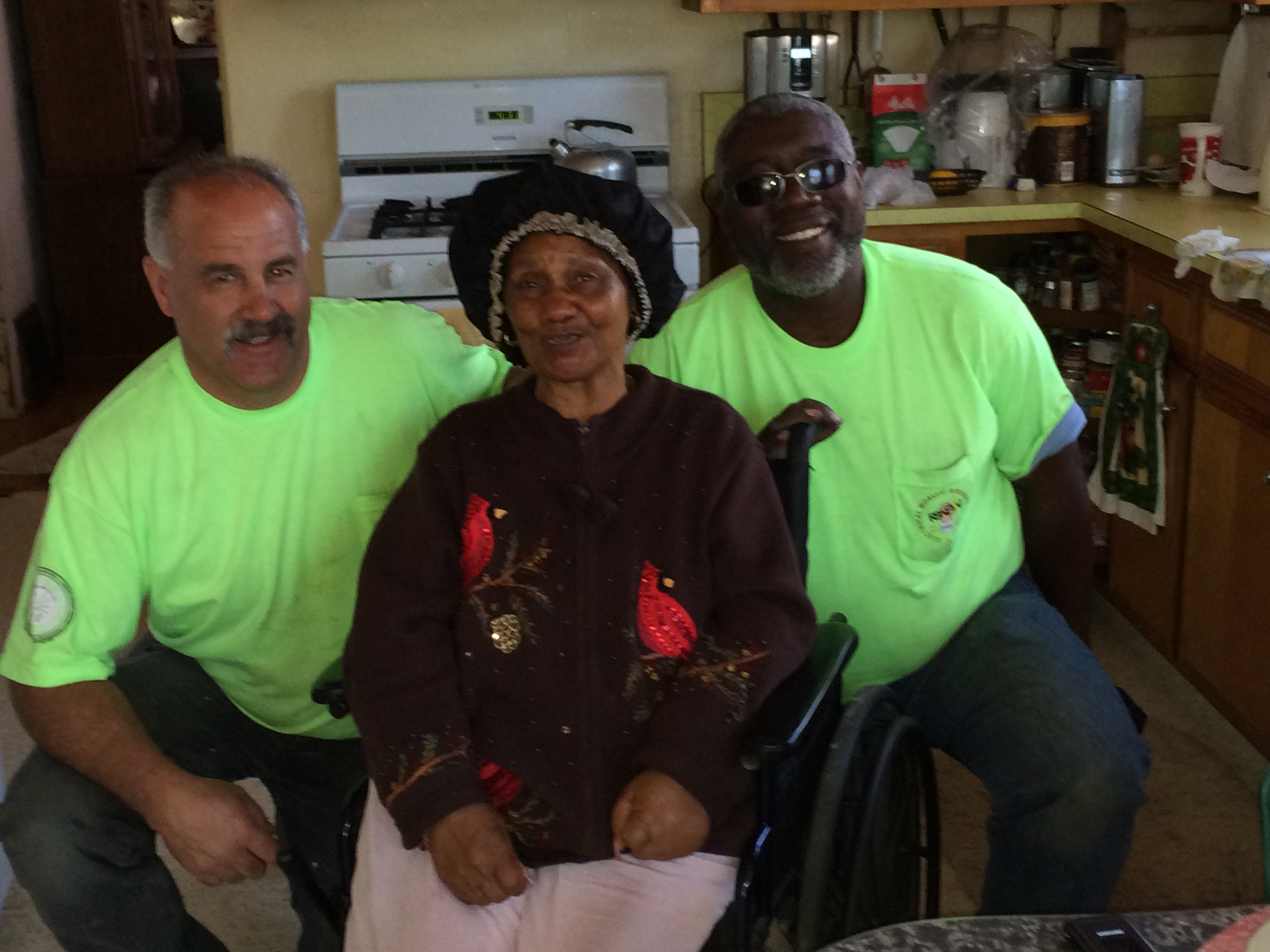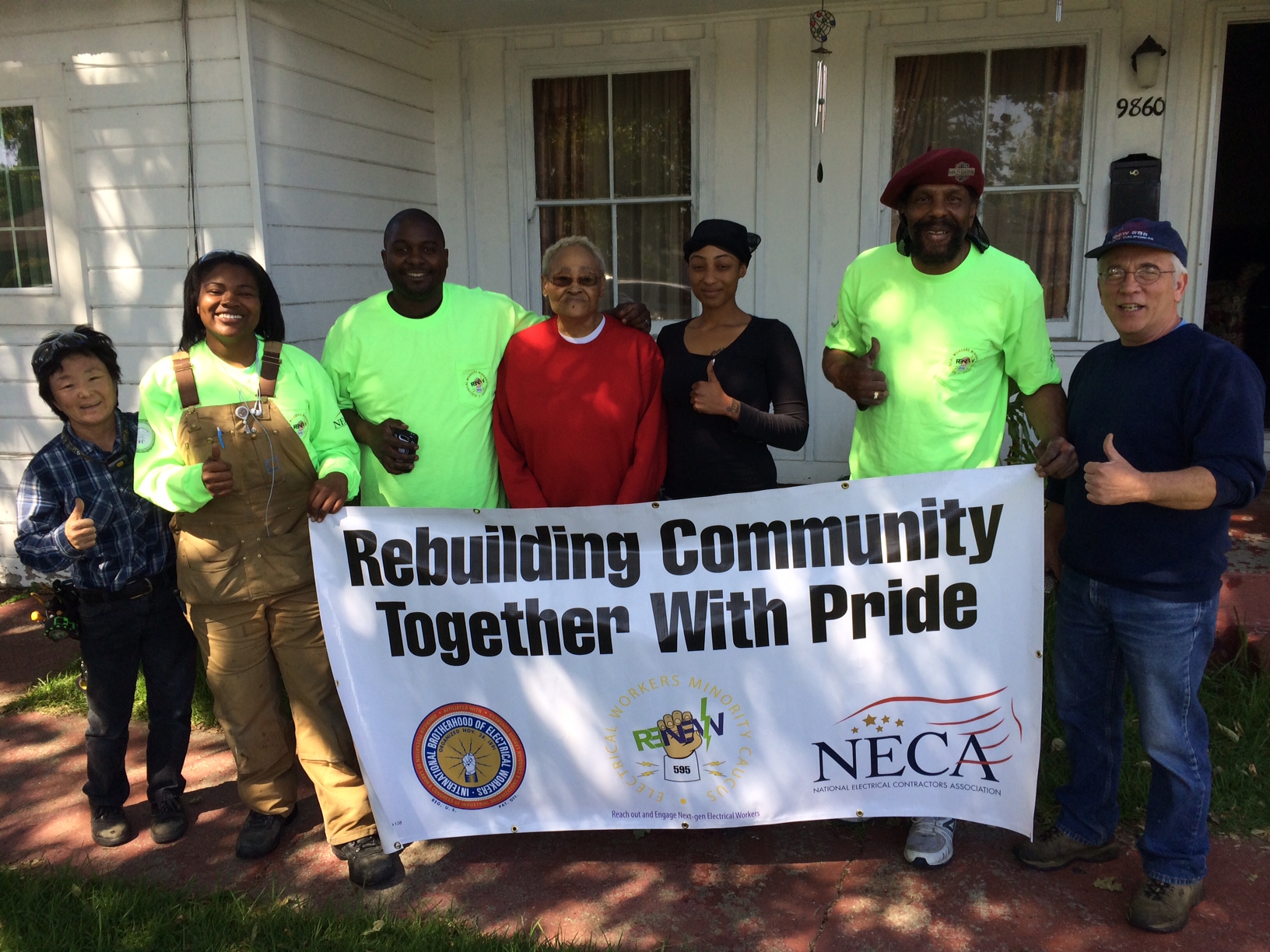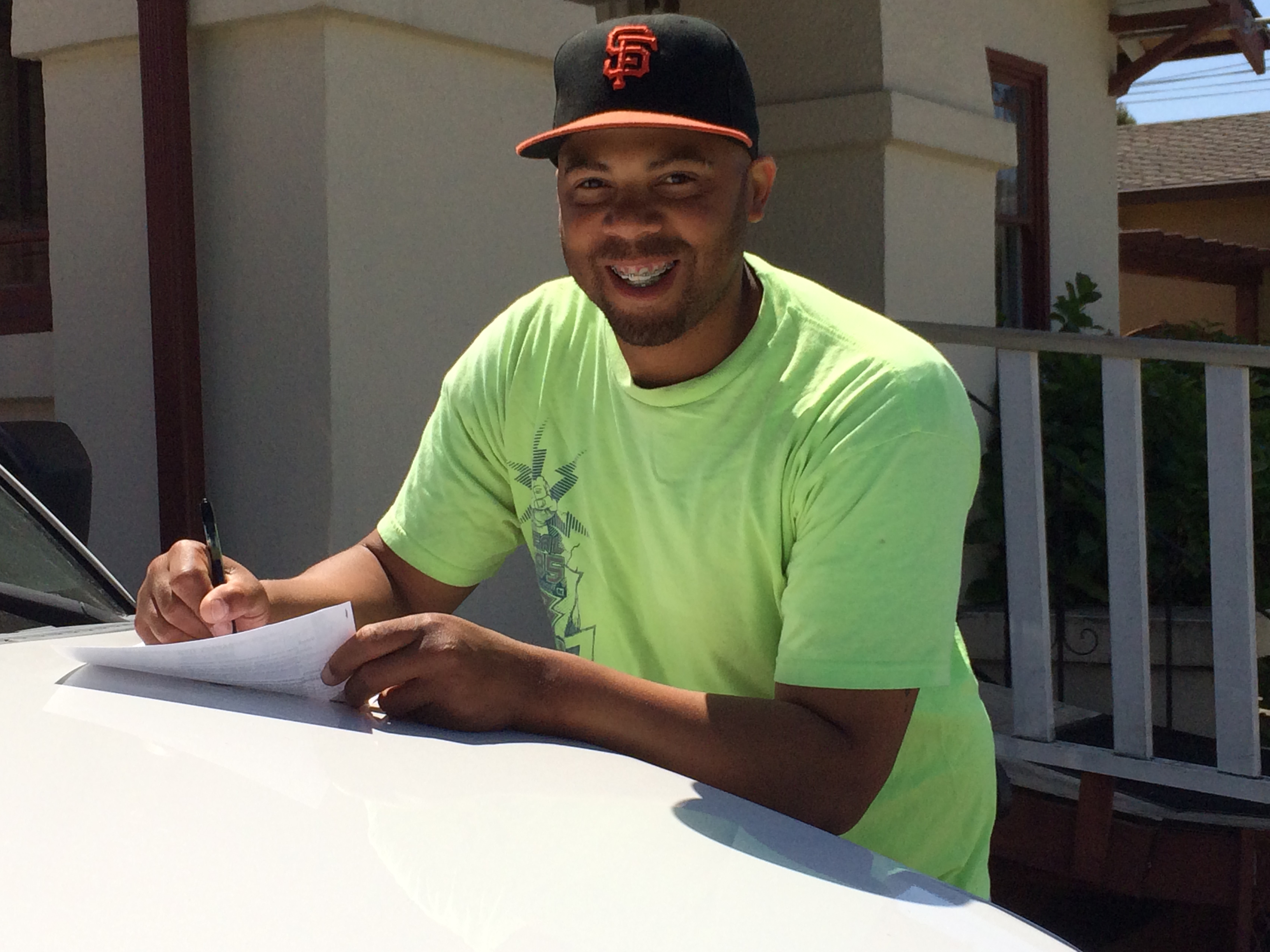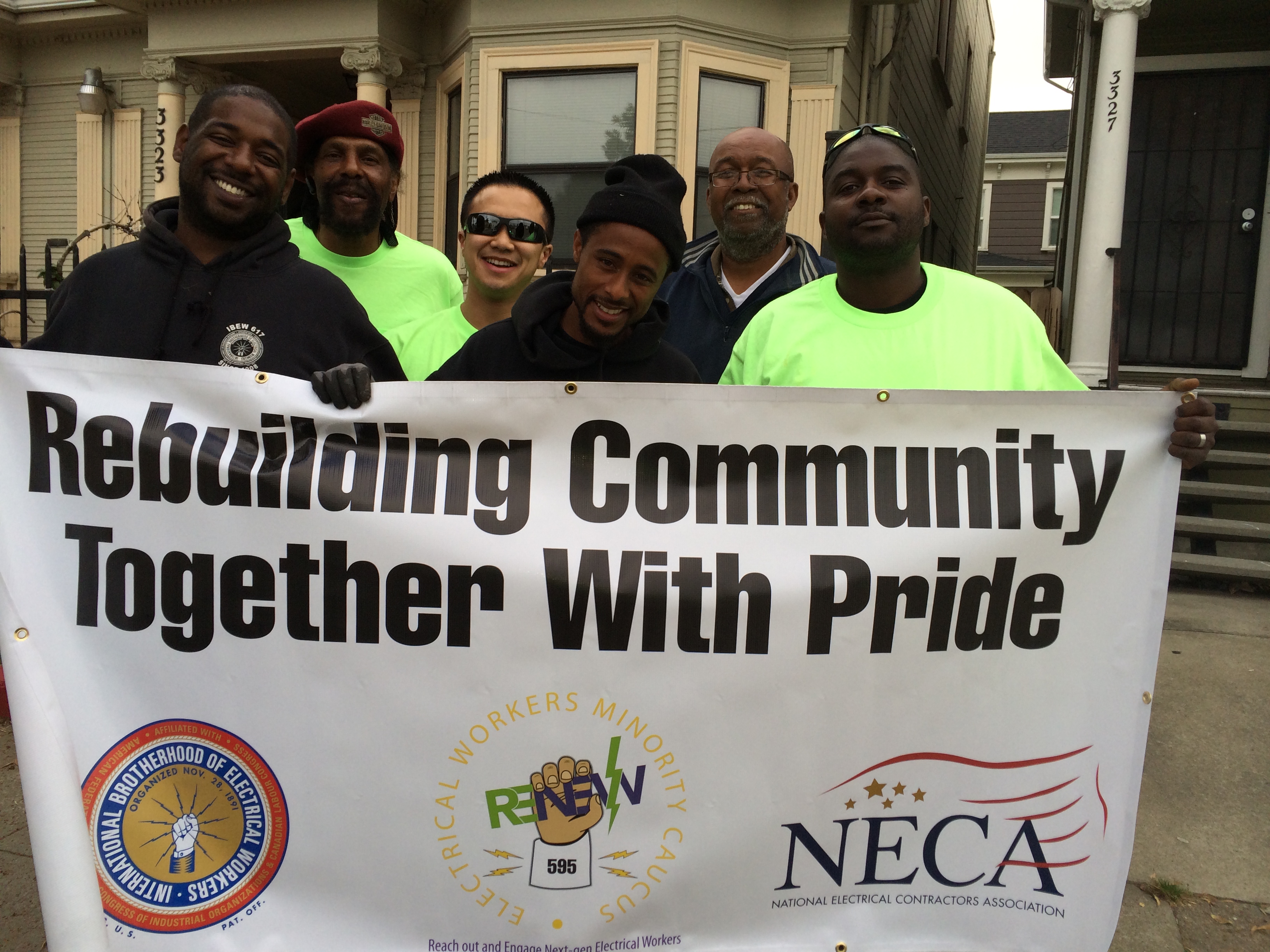 April 12, 2014-IBEW Local 595 Retired Members' Club, EWMC RENEW 595, IBEW LU 595 and NECA partnered with Rebuilding Together Oakland to provide electrical repairs and upgrades for Veterans, Senior Citizens and Disabled homeowners. This year we took on 15 homes, many of which were veterans and/or retired Union members. Over 40 volunteers gave of their time and talent to serve a much deserving and underserved population.
Again many thanks to all involved, from the membership, who were boots on the ground, to the Alameda County IBEW-NECA LMCC, who graciously and generously financed this community building venture. The goal of the labor movement has always been to serve, uplift and protect workers active or retired. This is something we are all tasked with no matter what community we live in. To lead…Is to serve.
---

Oakland Housing Authority is accepting applications for one (1) California State Certified electrician. This Public sector position thought the Alameda County Building and Construction Trade Council will be employed directly by the Oakland Housing Authority. Wages and Benefits are determined by the Memorandum of Understanding between the Oakland Housing Authority and the Alameda County Building Trade and Construction Trade Council, not the IBEW 595 inside agreement.
Contacting the Human Resources Department
Telephone: (510) 874-1575
TDD: (510) 832-7331
1619 Harrison St. Oakland, CA. 94612
---